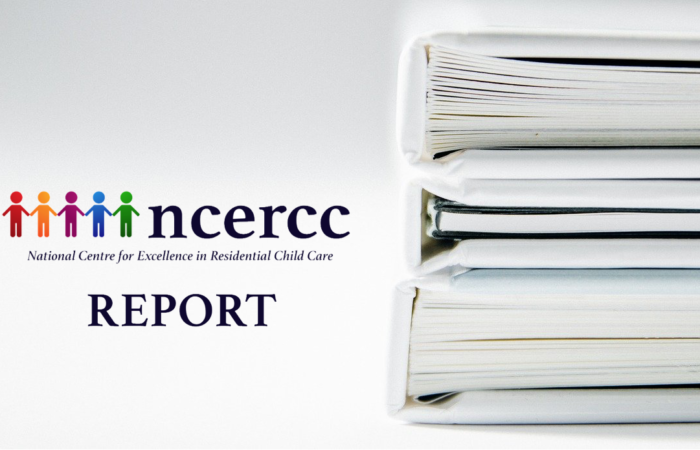 How do you rate the culture of your practice or policy?
Introducing the concept of Safe Uncertainty for homes, organisations, and governments.
NCERCC has a new document on its website with a short introduction to the idea of Safe Uncertainty. (Download Report Below)
NCERCC thinks that the domains in the model will be recognised by practitioners and policy makers: unsafe uncertainty, safe uncertainty, safe certainty, and safe uncertainty.
We think it can be used in many ways. For example
For a Regulation 45 – it gives an insight into the current dynamics and how procedures are operating.
To look at the team around the child and how it is operating in advance of a review.
To consider a young person's social environment
To evaluate proposals for the sector – how would you see the Care Review in terms of the Safe Uncertainty?
Research into RCC (see our What works in RCC document) tells us that culture is the core factor.
From What works in RCC, "…homes that did best on nearly all the criteria were those with concordant societal, formal and belief goals, strong positive staff cultures… Concordant beliefs and strong positive staff cultures produce a positive impact on performance; children's level of educational achievement has been shown to depend on their experience of a secure, supportive and settled environment".
Safeguarding children is inseparable from the wider purposes of children's homes.
Homes which meet the personal, social, health and educational needs of children are much more likely to be safe places for children than those that do not. (Utting, W (1997) People Like Us: The report of the review of the safeguards for children living away from home. London: TSO.
Children's level of educational achievement has been shown to depend on their experience of a secure, supportive and settled environment (Harker, R and others (2004) Taking Care of Education: An evaluation of the education of looked after children. London: National Children's Bureau).
The values, beliefs and subsequent behaviours of the leadership team will shape and inform the culture that pervades the organisation.
If the senior leadership team are not committed, engaged and willing to examine the impact of their own behaviours on the overall culture – nothing will change.
The ideas involved with Safe Uncertainty might assist a home or an organisation or a government assess if they are meeting their primary task asking, 'What are we here for?' or 'What are we in the business of doing?' then going on to ask 'Are we doing it?
A children's home is more likely to be successful if the primary task is understood and agreed by all parties: parents, children, residential staff, head of home, external management, and outside professionals.
DOWNLOAD REPORT >> NCERCC Safe Uncertainty