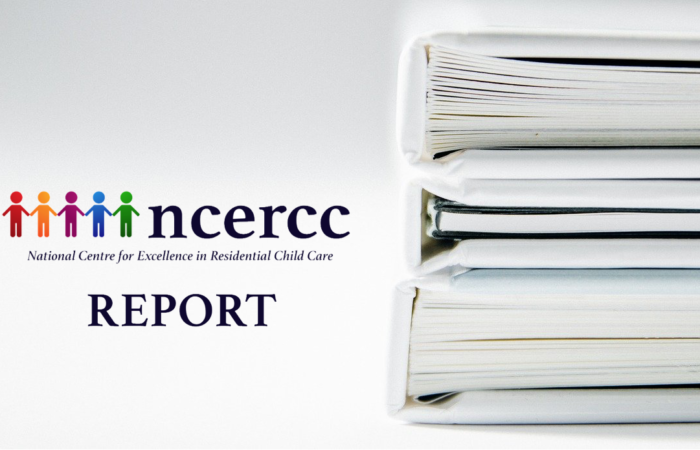 NCERCC calls for research into 'Rightsizing Residential Child Care' to avoid existential threat to one third of homes.
Following the Care Review NCERCC calls for research into 'Rightsizing Residential Child Care' to avoid existential threat to one third of homes.
In its response to the Care Review the National Centre for Excellence in Residential Child Care is calling for research into the 'Rightsizing of Residential Child Care'
The NCERCC reasoning follows the recent Ofsted 'Why do children go into children's homes' that concluded it 'necessary to carry out a proper national audit of the needs of children in care'.
The NCERCC call is a continuation of its consistent view that a granular needs analysis be undertaken by all local authorities.
Explaining the reasoning Jonathan Stanley, Principal Partner of NCERCC said, 'On this basis we can plan how much of what is needed and where, that we can plan rather than procure, that specificity replaces speculative sufficiency.'
The NCERCC response highlights concerns that the Care Review brings 'an existential threat to one third of residential child care.'
It makes the links to recent  remarks by Isabelle Trowler to the World At One BBC Radio 4 (23 05 22) that " there is too many children trapped in residential care at very high cost and money could be used so much more effectively if we bring it out of that part of the system" and "there are some incredibly complex children that will need very, very niche children's home settings and private sector might be able to do that.'
NCERCC links these comments and the Ofsted research which found one third of children in its sample had 'fostering' in their care plan. It also makes this link to the financial thinking of the Care Review.
NCERCC makes the point that demand is rising and especially for high level and complex needs.
With homes needing to be opened NCERCC emphasises it is not generic homes that are needed but seeing all homes as specialist. 'Our work with local authorities is showing the future will look very different than today as we make a shift in our thinking from 'what works' to 'what works for whom.'
NCERCC sees the need for the development of a whole children's workforce strategy.
Having recently reappraised the level and content of the current qualifications NCERCC sees the need for a thorough curriculum that can be delivered for the RCC workforce, and is already involved using its international links in developing and delivering this work.
NCERCC sees the Care Review idea to subsume Residential Child Care into social work as a retrograde step.
'The Care Review sees that Residential Child Care needs to be recognised with its own professional identity but then acts to cancel it,' said Stanley. With its family focus NCERCC also sees the Care Review, as Stanley explains, 'actively cancels the needs of some children and some forms of care, notably Residential Child Care. NCERCC sees the need for the recognition that was made in the Narey report. Stanley explains that 'there are some children at some time in their lives who for some reasons may benefit from not living in a family. Martin Narey accepted our reasoning that some children 'may need relief or recovery, safety or specialism, reparation before reunification.'
The NCERCC response provides a historical perspective to the idea of a new set of care standards observing that one set for all was explicitly decided against at the time of writing the National Minimum Standards and Quality Standards. Stanley explained, 'There was a reason why there was a pyramid of intensity' and 'The ambition at the time of writing the Quality Standards was for all sectors to have their own Quality Standards'.
Download >> NCERCC response to the Care Review final